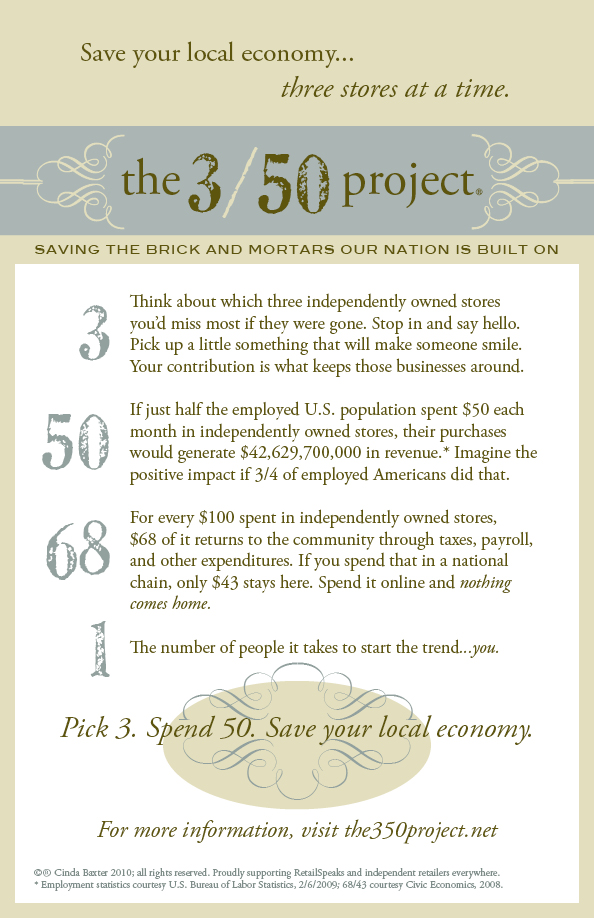 I saw this idea at
Sallie's
and simply had to share.
Unfortunately, we are living in a town with very few truly local businesses. We do have
this
great little deli/cafe plus a few other restaurants. For right now I try to shop locally owned franchises (Chick-Fil-A, Hallmark and Learning Express for example) and we use local service providers for our pool and lawn, and my hairdresser is a local girl who rents a booth at a locally owned cooperative. I think I've also convinced my husband to visit the local barber vs. going to the Great Clips that he complains so vehemently about every time he goes! However, I really wish we had a nice little gift shop downtown or a kids bookstore. A farmer's market would be good too!